Wel­come to the Decem­ber 4, 2011 edi­tion of book review blog carnival.

Book Reviews
Zohar presents Thoughts on: 1Q84 by Haruki Murakami posted at Man of la Book.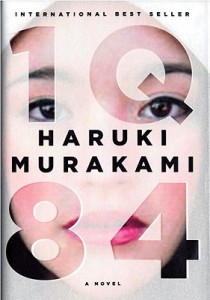 ---
Zohar presents Thoughts on: The Fam­ily Affair by Leon H. Gildin posted at Man of la Book.

---
Sarah Ahmad presents Franken­stein posted at The Book Nook.

---
Zohar presents Thoughts on: The Emperor of Lies by Steve Sem-Sandberg posted at Man of la Book.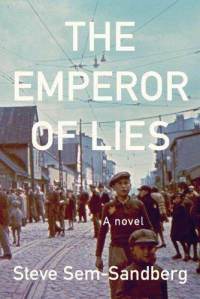 ---
Books
Raphael presents Great Amer­i­can Sto­ries Ten Unabridged Clas­sics posted at Extreme eBooks, Audio­books and Soft­ware Down­loads, say­ing, "These ten clas­sic sto­ries from four of America's great­est authors of the 19th and early 20th cen­tury were selected for their lit­er­ary impor­tance as well as their dra­matic oral qual­i­ties. The sto­ries include Mark Twain's "The One-Million Pound Bank Note," "A Visit to Nia­gara," and "A Mys­te­ri­ous Visit;" Stephen Crane's "The Blue Hotel;" Ambrose Bierce's "The Eyes of the Pan­ther;" and Jack London's "The Love of Life" and "To Build a Fire.""

---
Fic­tion
San­dor presents 4. Eddard: The Burger King Cometh! posted at Mum­mers Farce, say­ing, "Look­ing at the Song of Ice and Fire series with a par­tic­u­larly juve­nile bent."
---
Non Fic­tion
Kevin presents 7 Wealth Build­ing Strate­gies | Invest It Wisely posted at Invest It Wisely, say­ing, "In my last post in this series, I intro­duced "The Rich­est Man in Baby­lon" by George Samuel Cla­son and talked about how to get started on the path to wealth. Today, I'm going to con­tinue my book review and dis­cuss seven wealth build­ing strate­gies to help you pad your wal­let and build your wealth."
---
Ash­ley presents Book Review: Secrets of the Mil­lion­aire Mind posted at Money Talks, say­ing, "I just fin­ished read­ing Secrets of the Mil­lion­aire Mind by T. Harv Eker. The basic premise of the book is that rich peo­ple think dif­fer­ently than every­one else and if you start to think like a mil­lion­aire you will become a mil­lion­aire."

---
Jim Mur­doch presents The Peo­ple Of The Sea: Celtic Leg­ends And Myths: Celtic Tales of the Seal-folk by David Thom­son posted at The Truth About Lies, say­ing, "The haunt­ing record of a jour­ney in search of the man-seal leg­ends of the Celts. David Thomson's trav­els in the Hebrides and the west coast of Ire­land brought him into con­tact with a peo­ple whose asso­ci­a­tion with the sea and its fer­tile lore runs deep. These sim­ple peo­ple were gifted with the most ancient sto­ry­telling arts. They told of men res­cued by seals in stormy seas, of babies suck­led by seal-mothers, and of men who took sea-women for wives—stories centuries-old handed down to them by their fore­fa­thers. This book seeks to brings these fas­ci­nat­ing leg­ends alive"

---
John Cook presents Car­toon guide to the unin­ter­est­ing posted at The Endeav­our, say­ing, "Do car­toons help you read some­thing you're not that inter­ested in?"
---
Jon Elder presents Root of Riches Review With Book + $350 Give­away! posted at Free Money Wis­dom, say­ing, "After read­ing Root of Riches, I came away with one over­ar­ch­ing theme: our life is des­tined for ruin if we live it for ourselves."
---
Novel
Katie Sorene presents 8 Beau­ti­ful Nov­els that will Make You Weep posted at Travel Blog — Trip­base, say­ing, "Short reviews of 8 beau­ti­ful tear­jerker nov­els includ­ing Angela's Ashes, Sophie's Choice and One Hun­dred Years of Solitude."

Pro­mote the love of read­ing and share with your social net­work.   
Seguir a @https://twitter.com/ManOfLaBook
Enjoy this post? Why don't you sign up for the RSS feed